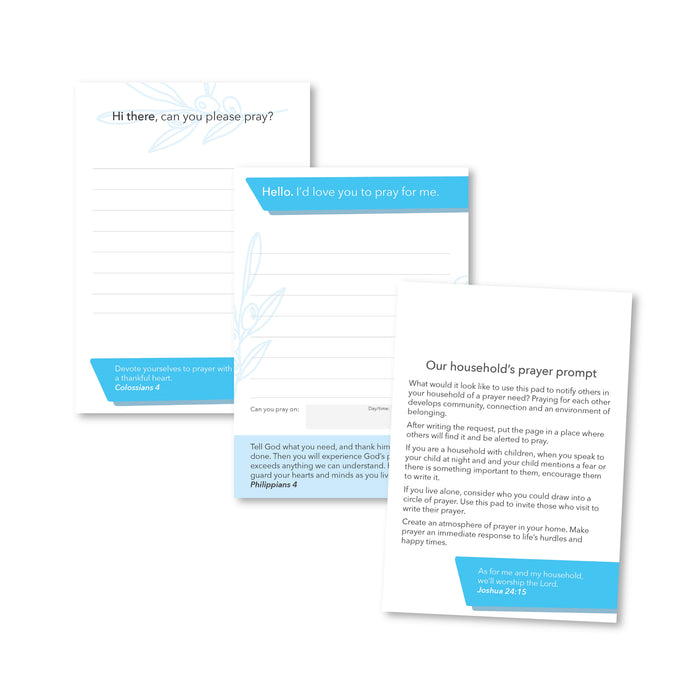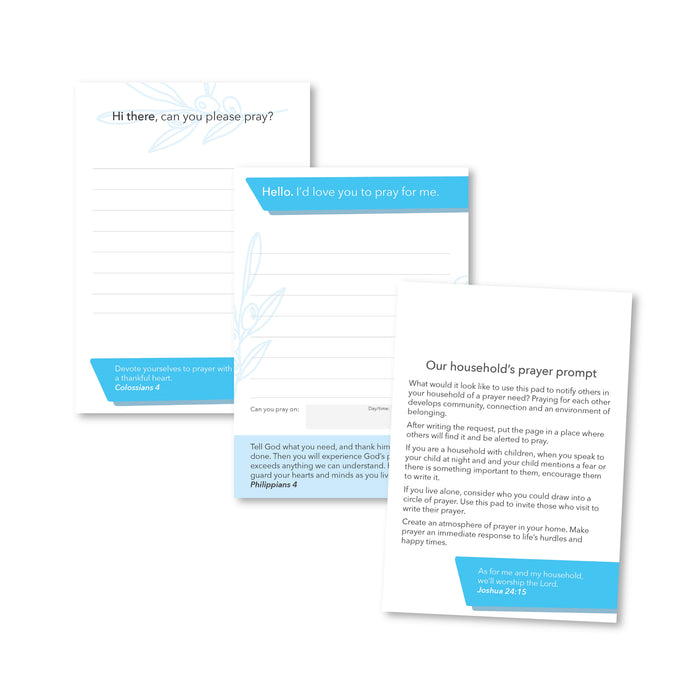 Every household, whether inhabited by a family or flatmates, a couple or a single, can enter into and develop a culture of prayer. The prayer pads have been designed as a central point for the recording and circulation of prayer needs, a way to engage households in prayer.

Rather than just use these with a solely prayer focus, this is a chance to grab the moment in a service to celebrate that everyone on mission. To pray for children going back to school and into their kids' ministry sessions. And to also focus on a culture of prayer, both in the life of the church and in each household. Bring the children on stage as the illustration of the start of a new year. Invite all households to create a culture of prayer at home. Plus acknowledging everyone has a role in mission, whether they are at school or university, work or home, unemployed or volunteering, can fuel people into action. 
Each pad is A6 in size and has forty pages, with four different designs repeated. The back cover, as pictured in the illustration, advises how to use the pad. Blank space at the top has been included in case a magnetic strip is being added.