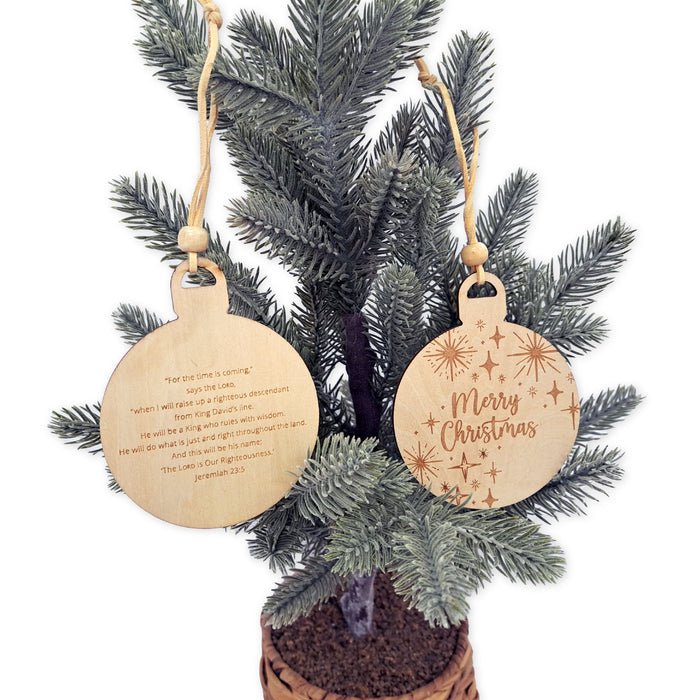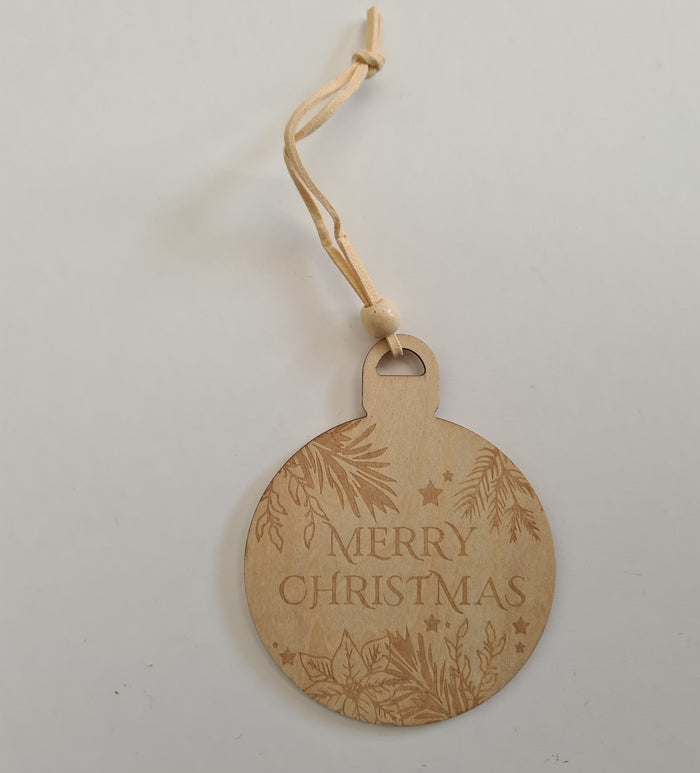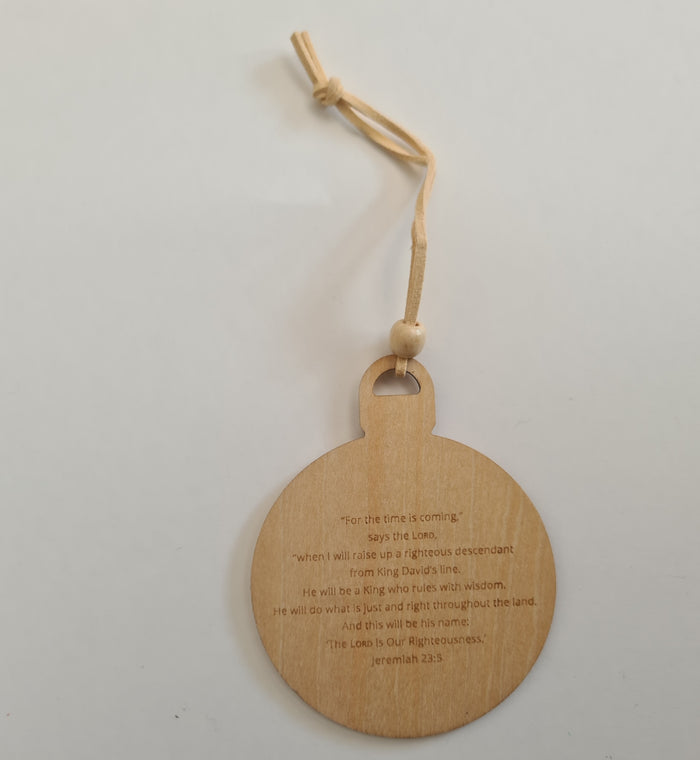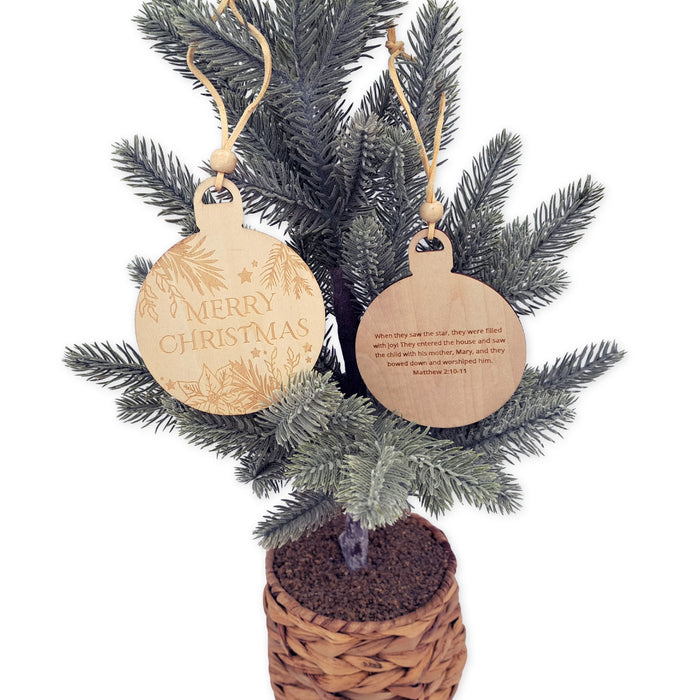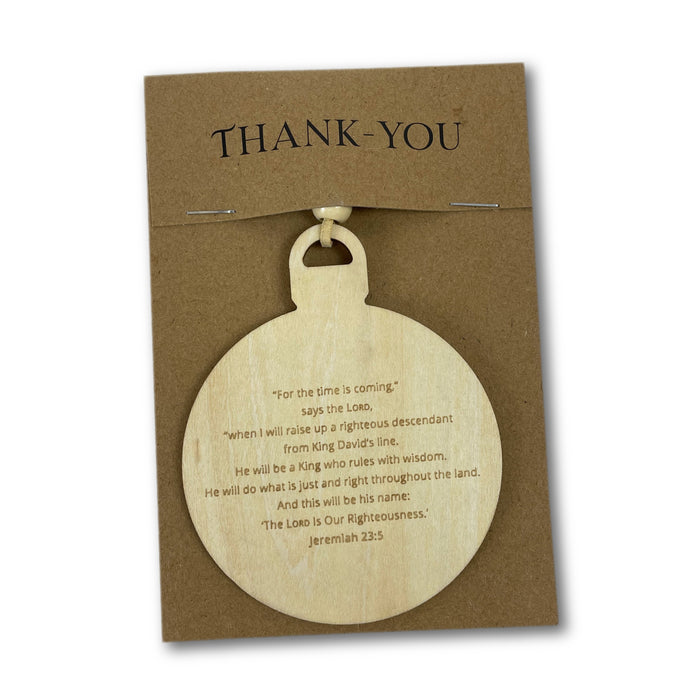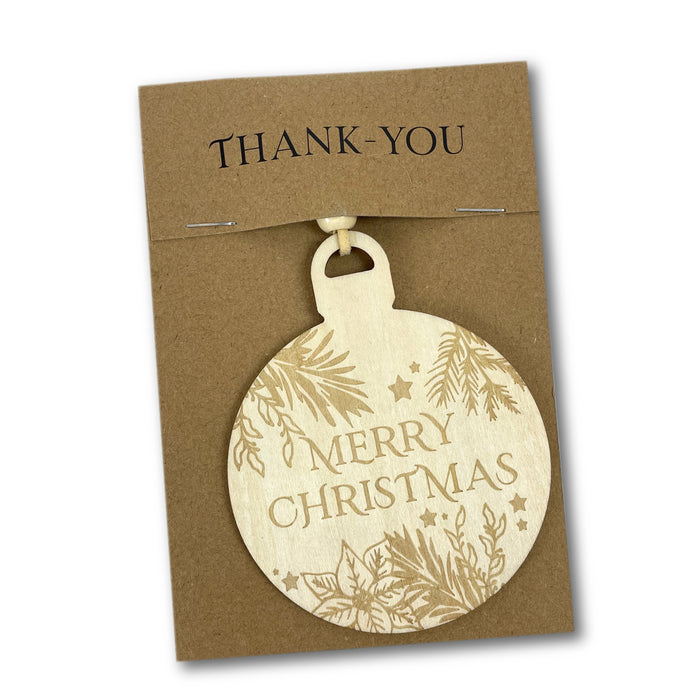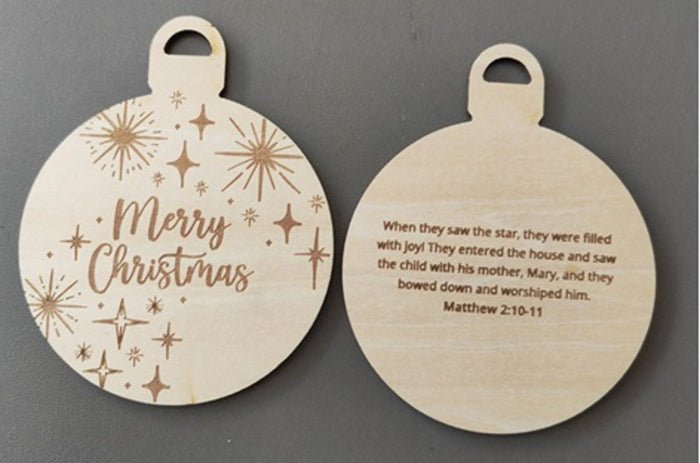 Looking for a delightful gift to give volunteers, supporters, and staff of your group or organisation? This wooden Christmas tree ornament is supplied in a kraft header card that doubles as a card. Flip it over and you'll find a pre-printed thank you and then space for your personal greeting. 
Each ornament is 85mm diameter, from 3mm thick wood, unvarnished, and custom laser-cut on both side. A string and wooden bead have been included to make it easy to hang at home! 
VERSION #1: Back of ornament states: 
"For the time is coming," 
    says the Lord, 
"when I will raise up a righteous descendant 
    from King David's line. 
He will be a King who rules with wisdom. 
    He will do what is just and right throughout the land. 
And this will be his name: 
    'The Lord Is Our Righteousness.' 
Jeremiah 23:5 
VERSION #2: Back of ornament states: 
When they saw the star, they were filled with joy! They entered the house and saw the child with his mother, Mary, and they bowed down and worshipped him. 
Matthew 2:10-11 
Purchases are non-returnable.